Sandesha Rayapa, PhD
Banner image (above): A panoramic view of Budi, one of the many Rung villages in the higher regions situated above Dharchula (Source: Adesh S. Rayapa).
Dharchula and its twin town, Darchula, are separated by the Mahakali river, which also divides India from Nepal. At 915m above sea level, Dharchula is located on the Indian side in the state of Uttarakhand. It has historically been an important trading centre, and is also home to an Indigenous community known as the Rung. The Rungmung (Rung people) speak a Tibeto-Burman language, Runglwo, which is very distinct from the dominant, Indo-Aryan languages of Uttarakhand: Kumaoni and Gadwali.
The Rung are known to have been among a handful of the earliest trading communities to have won the trust of Tibetans due to the proximity of their languages and cultures. In addition to a history of long-distance trade, the Rungmung are also known as one of the few people in the world that still practice vertical transhumant migration, a seasonal movement wherein people move from one base to a higher, colder one during summer. But even the flexibility demonstrated by these lifestyles did not prepare them for what would follow when a pandemic came close home.
The COVID-19 pandemic has not only brought suffering wherever it has spread, it has also inadvertently highlighted governance and social problems, exacerbating the divide between the haves and have nots. In Dharchula, the pandemic highlighted the severe issues that the state of Uttarakhand already had in communicating with people in these remote border areas. The Rung community still awaits certain developments and education plans, based on their own needs, to maintain their Indigenous culture. As the state does not speak their language, it was always expected that the Indigenous community would learn the language of the state. Thus when the pandemic hit, those without knowledge of or proficiency in Hindi, Kumaoni, or Gadwali were severely affected by the linguistic barriers that took time to overcome.
The Pandemic in Uttarakhand's Dharchula region: Economics and Ecologies
During the ongoing pandemic, India has been reporting an increase in the numbers of deaths, and also facing an economic downslide as observed worldwide. This region, like others around the world, had much to learn in order to respond to the virus. Some of these lessons were personal, like the need to look for joy in the simpler things of life. Other more social lessons were harder to learn. For the state of Uttarakhand, the pandemic brought into focus the tensions between tourism and environmental protection.
The state of Uttarakhand is also known as Devabhoomi, which roughly translates as the 'Abode of the Gods.' The state is indeed home to countless temples and pilgrim sites. This sobriquet has also brought with it the recent stresses of tourism combined with a changing climate, creating an unsustainable cycle which can be seen in melting glaciers. By showing what happened when tourists stopped coming and people stopped moving, the pandemic has highlighted how much the region's economy depended on its natural beauty and religious fame, and how fragile this relationship is.
The pandemic's economic impact was immediate. As seen in the rest of the country, the sudden, unplanned and unforeseen lockdown enforced by the central government stopped cross-border migrants, daily-wage workers and those in under-developed regions of the state from making a living. These difficulties were felt particularly acutely by the communities who lived near the trilateral international border, which they had been able to freely cross before the hard lockdown.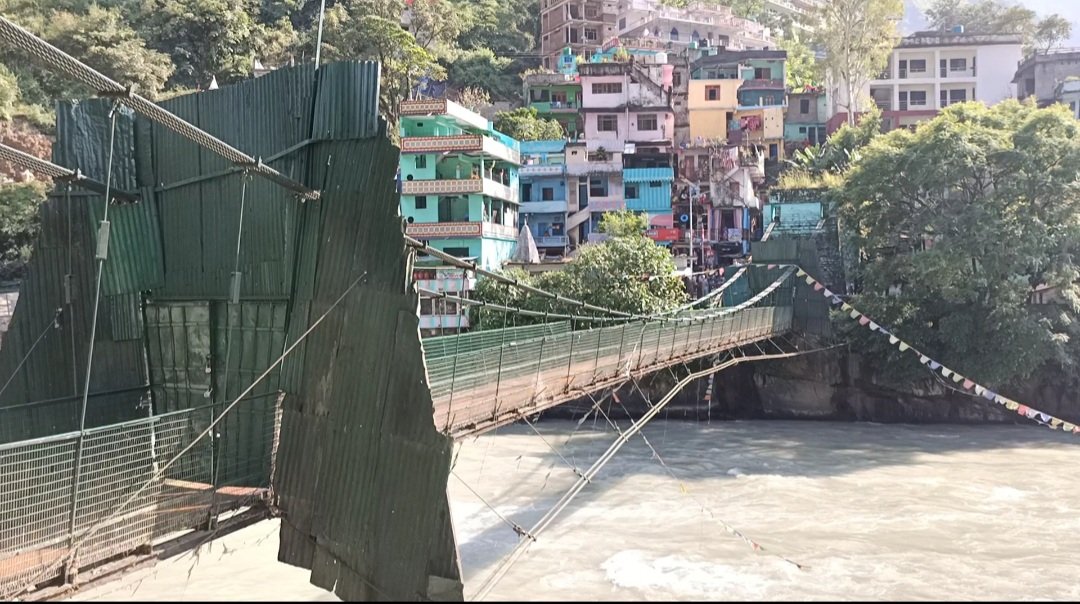 Dharchula's Communication Infrastructure Challenges
The pandemic also highlighted issues with communication infrastructure around Dharchula. Communication infrastructure that is seen as basic in other parts of the state and country was not available to the people in this region.
It is a common scene to see Rung community members leaving their villages and climbing to nearby highpoints as they search for a mobile phone signal, so that they can relay messages to friends and family who may be less than fifty kilometers away in Dharchula, or further away in the cities around the country or the world. Ironically, when they do this, they do not get India's cellular network, but that of neighboring Nepal.
Such problems existed before the pandemic, and have long affected people in the area. Students want to learn and study online, and teachers want to teach, but they are unable to do so. Many residents of Dharchula region want to attain stable internet facilities, but they are helpless because of the lack of communication infrastructure. When the rest of India was entering the digital area, with a cashless economy and online education, the people inhabiting this remote region of Uttarakhand's mountains were left behind.
Education in Dharchula This was combined with a lack of educational infrastructure. Education has been under-developed in many Indigenous regions for decades. The widespread illiteracy caused by this lack of education creates language barriers between local people and those who are trying to govern them. These barriers create cycles of exclusion and entrench uneven development. When tragedies and emergencies occur, this exclusion becomes dangerous and even deadly. The lack of local language education means that there are a lack of local language interpreters and translators. And the locals' lack of education means that those who do not understand English, Hindi, Kumaoni, or Gadwali find it difficult to understand government directives.
The lack of proper educational infrastructure in the higher regions of Dharchula has forced many families to plan their lives accordingly. Thus, when a child is sent to school in Dharchula, a parent or relative goes with them. Furthermore, the Rung community is divided between India and Nepal, and thus, it is quite common to find many Rung Nepalese as well as other non-Rung Nepalese children daily crossing international borders for their schooling. For decades, students from Nepal have migrated across the porous international border to gain an education in India. In fact, many have even moved to districts such as Pithoragarh, further away, in their pursuit for higher education. But when the lockdown happened in late March 2020, the international border was sealed and all the students from the nearby regions were stranded on whichever side of the border they were at that point. Whether they were stranded away from home or away from their schools, their studies were disrupted. The lack of internet access made the online learning that was supposed to occur virtually impossible.
More surprisingly, when the government finally tried to send stranded people home as pandemic-fueled uncertainties continued, they were asked to first register at online portals. Heavy internet traffic and slow speeds made this hard, even for those with the linguistic and technological literacy to follow directions. Some of the portals (especially dsclservices.in and smartcitydehradun.uk.gov.in) even asked people to upload image files of their documents to prove their identity.
As well as movement, a lack of educational and communication infrastructure made obtaining health information difficult. Many locals had trouble following the guidelines provided by the government explaining how to keep safe from COVID-19. Like migrants in other parts of the country, they were excluded from this important information by their lack of education and technological know-how.
Solving Problems in Uttarakhand's Remote Areas
Solving the issues and challenges met by inhabitants residing in the remote areas of Uttarakhand would not be that difficult if multiple levels of government and society first listened to the local people and then worked together with them to improve their situation. State and Centre ministries with responsibilities for education, technology and disaster relief could plan a multi-faceted, community-led development strategy. Such a plan would have a transformative role in the lives of the people of this region, and help prepare communication channels for any such pandemic, natural calamity or disaster.
Detailed research and analysis at the level of the local district and administrative block could be carried out and used by government agencies to reform their processes. Educational institutions should be improved and made multilingual, improving the overall level of education in the region. If education was improved, locals could become skilled and educated, they could start their own businesses, or small startup and MSMEs (Micro, Small and Medium Enterprises) in order to earn money, run their life and participate in economic progress. This would also help solve the problem of uneven population distribution, in-migration, and out-migration.
In order to empower the educational sector in this Himalayan state, we need to revitalize Indigenous and minority languages while strengthening their ties to the ethnic culture of the region. This revitalization can be achieved through the organization of awareness campaigns about government initiatives and schemes, spreading quality and true information through academic institutions, and inviting people to learn new skills.
Dr. Sandesha Rayapa is an Assistant Professor at Jawaharlal Nehru University, New Delhi. She teaches in the Linguistic Empowerment Cell and is working on a project on the Indigenous language and culture of her Rung community. She can be reached at sandesharayapa@jnu.ac.in.